Continuing your Journey – Creating a Workplace of Inclusion, Diversity, Equity and Access
Your Inclusive Person-Centric Hiring Solution
You Have Just Hired - Now What?
The first five Steps of the Inclusive Person-centric Hiring Solution focus on incorporating inclusion, diversity, equity and access into your recruitment and hiring practices.
In the process, you have been introduced to the importance of understanding the current state of your organization from an inclusion, diversity, equity and access perspective.
Consider how you can strengthen inclusivity, equity and access within the daily activities and the overall culture of your organization.
Organizations that place a priority on developing inclusive hiring practices must consider what happens after a job offer is accepted.
As you continue on your journey to be an inclusive employer of choice you will also want to create a welcoming workplace for your new hire and build a community where everyone feels they belong.
In Step 6, we provide some tips on how to create and sustain a community of belonging for new hire success and beyond.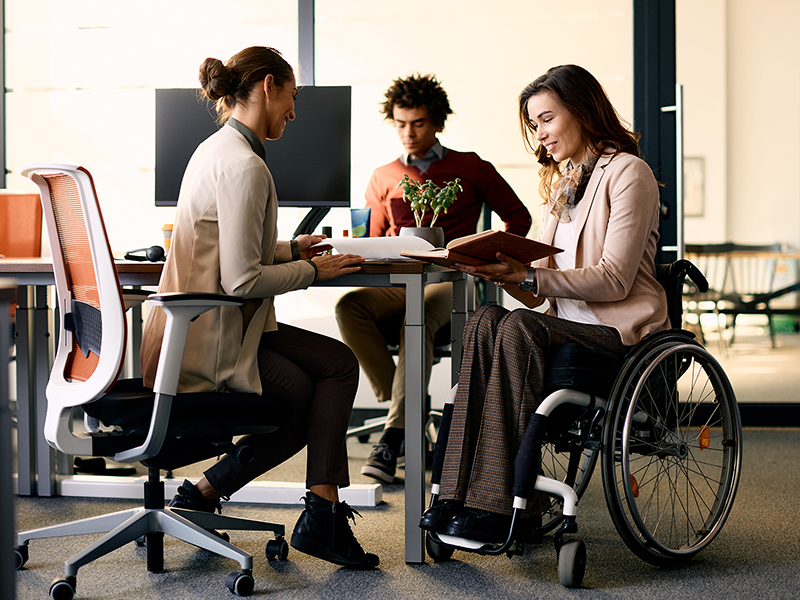 What is a Community of Belonging?
The 50-30 Challenge What Works Tool Kit (WWTK) defines
"belonging"
as a sense of security, support, and acceptance.
Building a community of belonging, where new hires and the entire organization learn and grow together, is essential to fully reap the benefits of inclusion, diversity, equity, and access.
Many of the strategies introduced in the Inclusive Hiring Solution set the stage to foster feelings of belonging.
Now it is important to think beyond filling positions to creating long-term opportunities and ways that all team members will feel valued and can contribute to the ongoing success of the organization.
Why Create a Community of Belonging?
Creating a community of belonging from the very moment a new hire is welcomed into your organization is a crucial extension of your Inclusive Person-centric Hiring efforts.
Establishing a sense of belonging early on fosters a positive and inclusive work environment.
Employees who feel a sense of belonging are more likely to be engaged, motivated, and productive.
Feeling valued, supported, and connected to their colleagues, leads to increased job satisfaction and retention.
Additionally, a community of belonging encourages diversity of thought, innovation, and collaboration.
Individuals from diverse backgrounds and perspectives feel comfortable contributing their unique ideas.
Unlocking the full potential of your diverse talent leads to greater operational efficiency, enhanced service delivery, increased employee satisfaction, higher retention rates, and a lasting sense of belonging.
Ultimately, investing in creating a community of belonging not only benefits individual employees but also enhances the overall success and culture of the organization.
Embrace The 50 – 30 Challenge
The 50 – 30 Challenge is open to businesses and organizations of all sizes, including large corporations, small and medium enterprises (SMEs), post-secondary institutions, not-for-profits, charities, agencies, boards and commissions (ABCs).
The 50 – 30 Challenge Encourages
Gender parity (50% women and/or non-binary people) on Canadian boards and senior management and,
Diverse representation (30%) of other equity-deserving groups such as racialized individuals, people with disabilities, 2SLGBTQAI+ individuals, and Indigenous Peoples.
If you are not familiar with the 50 – 30 Challenge and the What Works Tool Kit we invite you to learn more about the excellent resources available to support organizations on their journey to be more inclusive.
As you continue your journey to enhanced inclusion, you will find a few helpful resources from the Tool Kit to get you started.
In addition, we invite you to explore some custom resources that are specifically related to welcoming and retaining your new hire developed by Egale Canada a 50 – 30 ecosystem partner and others.
Continuing Your Journey - Where to Begin
About The IDEAS4GE Solution-Builders Design Team
Participants from the 1st IDEAS4GE Innovation Challenge stepped up to engage in a new and innovative online solution-building journey.
From diverse backgrounds and work experiences, they came together to learn and share IDEAS.
They analyzed the comprehensive list of IDEAS4GE generated by participants in the 1st IDEAS4GE Community Building Event.
Through an intensive five-step solution design process and using respectful listening and reflective learning this group;
Explored how our individual and collective biases and privilege could impact our solution.
Consistently demonstrated the power of sharing a diversity of perspectives to better understand the diverse needs and impact of our design decision-making.
Committed to learning, unlearning and relearning together to create a comprehensive strategy to promote inclusive person-centric hiring practices for businesses and organizations of all sizes across Canada.
The IDEAS4GE generated at the 2nd Innovation Challenge held in conjunction with the Equal Futures Network 2023 – Rural & Northern Communities Summit emphasized the importance of cultivating a community of belonging and creating a continuous improvement learning culture. These concepts incorporated into the What's Next – Step 6 of this solution are a natural extension of inclusive person-centric hiring practices introduced in Steps 1 through 5.
Thank you to each and every IDEAS4GE Solution Builder and to the countless multi-stakeholders who generated the IDEAS that ignited their imagination.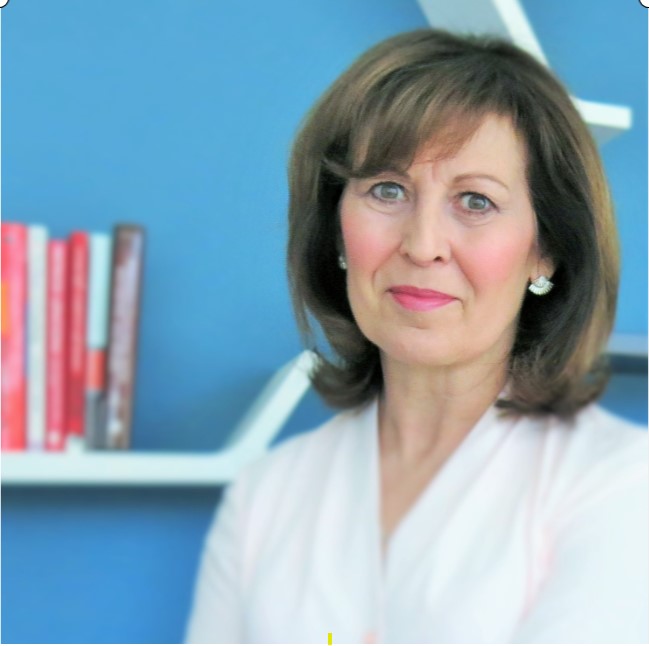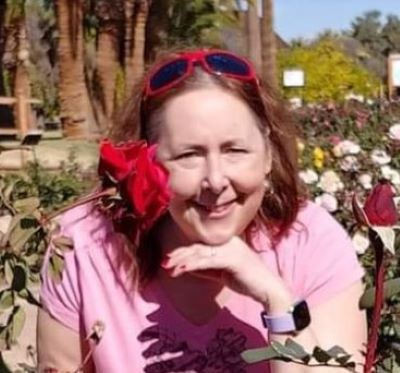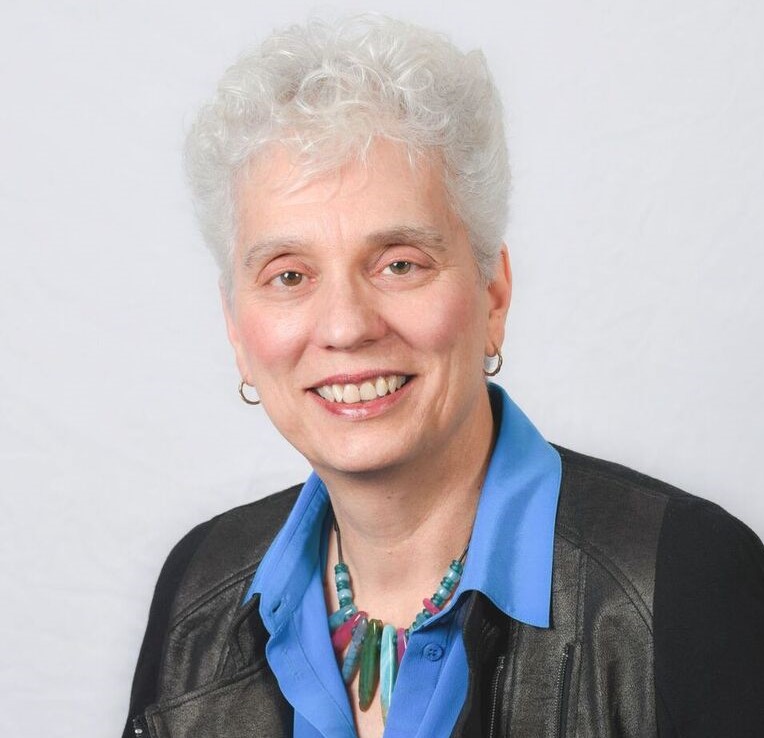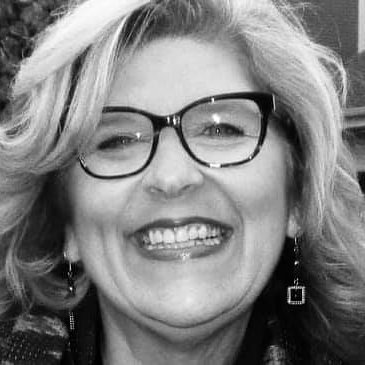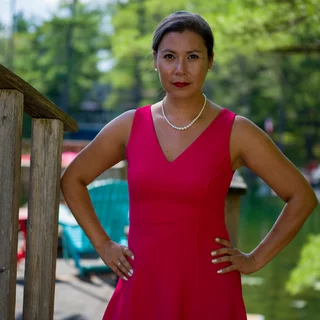 The IDEAS4GE Team
Is grateful for the opportunity to work with these dedicated visionaries committed to Putting IDEAS4GE into Action.
Special Thanks to our Pilot Partners
We deeply appreciate the thoughtful review and diligent testing of the beta hiring solution provided by our pilot partners.
Their excitement and passion for the potential benefit and use of this resource by businesses and organizations of all sizes and at different stages on their journey was resounding.
Colleen Babiuk-Ilkiw,
BPW Member
Nancy Fischer
Community Board Member
Rob Flindall
Secondary School Teacher
Chantal Fraser
Thought Partner – Empowered Path Inc.
Tina Jordan
Director of Human Resources

Kate Morin
Business Financing Coordinator
Sandra Robinson
Manager, Children's Services |Social Services – City of Peterborough
Pamela Van Nest
Reem Ali
DEI Advisor – City of Peterborough
Special Thanks to the Solution Builders, DEI and HR Practitioners, Academic Advisors, Entrepreneurs, and Community Advocates for providing valuable feedback during the solution beta test phase.